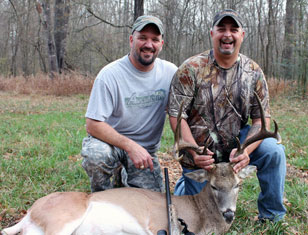 A note from the President - Chris Gill
Lone Star Warriors Outdoors (LSWO),is a 501 (c) 3 non-profit corporation that was created in 2012. I (Chris Gill) have been working with programs like this since 2006 when I attended a wounded warrior hunt as a participant. I have a passion for not only hunting, but also taking guys that have been injured in combat on hunting trips. I spent just under 25 years in the Army before retirement and was injured in Afghanistan in 2005. After my release from Active Duty I participated as a hunter in another organization for Wounded Warriors. This program meant so much to me that I returned each year to shoot video and simply help to give back to the new participants to help them have the same if not better experience that I did. In 2011 I started working with the another NonProfit organization, whose main focus is to hold a yearly Golf Pro-Am for Wounded Warriors. During that year the organization was offered a few hunts, so we started taking Wounded Warriors on these hunts which turned out to be successful. We quickly realized that we needed to separate these organizations to better serve the Warriors. Along with our Board of Directors we share the same goal of helping Combat Injured warriors to reconnect with the outdoors and allowing them to get some much needed bonding time with others that have been in the same position as they have. Over the years as this has evolved we have noticed a slightly different focus, and that is on Veteran suicide. I feel that most of these suicides come from not having the ability to talk, holding it in. When these guys get together in a small group around a campfire the talking begins and over the years we have been told how the program has saved many lives.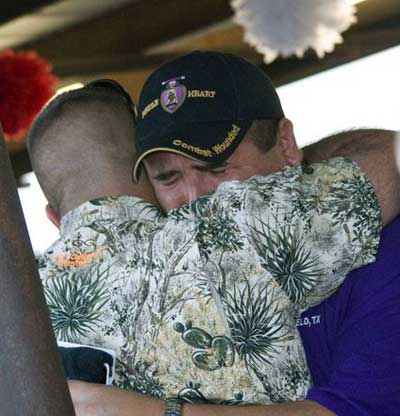 Among the five board members we have some great ideas and a great vision of where we want to take this program and what we want to offer in the near future. We have come a long way since last year when. Shortly after founding the organization we had hunts lined out. Between deer/duck and hogs we have take hundreds of Combat Injured Warrriors hunting. We want to do more than hunting though, we want to give these guys something to remember us by and remember that the American people are thankful to them for what they have done. We need your help, to make this happen. To be successful, we need financial donations as well as hunting opportunities. We have several land owners who have stepped up to offer hunts to our Heroes, ranging from Whitetail to Exotic hunts. Our goal is to have 4 Exotic hunts a year and 4-6 Whitetail hunts a year, as well as a duck hunt or two and a couple of fishing trips. Each warrior is eligible for one hunt a year, per species as we want to thank as many as possible.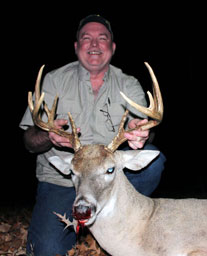 In addition to saying "Thank You" to our Wounded Warriors by taking them on these hunts, we have another focus. That is to reconnect these individuals with what they loved doing prior to their injury and also to introduce the sport of hunting to those that have never experienced it. There is nothing better than sitting in a blind with an individual that has never hunted and watching him harvest his first deer. Additionally it is a time to remind those who have hunted and teach those who have not hunted that they can have fun holding a weapon. A weapon or rifle does not have to only be a tool of war, but also a tool for sport.
Most importantly, we want to provide an atmosphere where these guys can feel comfortable, where they can share things that they cannot normally talk about with family. Each warrior has been through something traumatic, war is not fun and because of that PTSD is seen more and more with our returning veterans. Sometimes this is not even seen for years after their return. By providing a "safe" place to talk, a place where nobody judges you and the people you are talking to have been through the same or something similar, it allows healing. I recently had a warrior tell me "I have ghost that live with me daily, but this weekend is the first time in years that they stayed away. I have slept all night for 2 nights…" This is the healing that we want to help to provide, but once again it can only be done with your help. Financially we need your help to take these guys on the trips, to pay for food, gas, hunting license and in some cases plan tickets. These are our goals, but we need your help. I am excited to see how this program will grow and where it will be next year.
Chris Gill - Founder/President
Lone Star Warriors Outdoors - A Texas non-profit organization
Links
Sponsor Links
Like Us